The Infinite Scroll extension provides you to scroll through the products in catalog pages , infinitely when there is a need to go to another page with pagination.Infinite scroll comes with feature for these pages - category page , search page , advance search page
Description about the extension
The Infinite Scroll extension provides you to scroll through the products in catalog pages , infinitely when there is a need to go to another page with pagination.Infinite scroll comes with feature for these pages - category page , search page , advance search page.
Why do Infinite Scroll?
This is a technique which allows the user to scroll down a page and look for more content which automatically and continuously loads at the bottom, eliminating the user's need to click to the 'Next page' button.
Key Benefits
Can select the loader type as Autoloader or with load more button.This defines whether the page to autoload the products at the end of the scroll automatically.Or we can load the products with a click of a button.
Can show the loader in catalog pages or not.This defines whether we can show the loader when loading the products.
Can configure the scroll start position with integer values.This defines when the scroll should be started.
Can configure the button colors from the user to input in hexa color values.
Can configure the no more message value from the user to show when there are no products at the end of the page after loading ,with your choice.
This extension will work on 2.4.x versions.
Frontend and Admin Screen:
The Infinite Scroll option can be used in the following sections,
Category page Infinite Scroll
When scrolling in the category pages , if there products that need pagination to be listed in another page , the products will be automatically loaded through scrolling in that same page.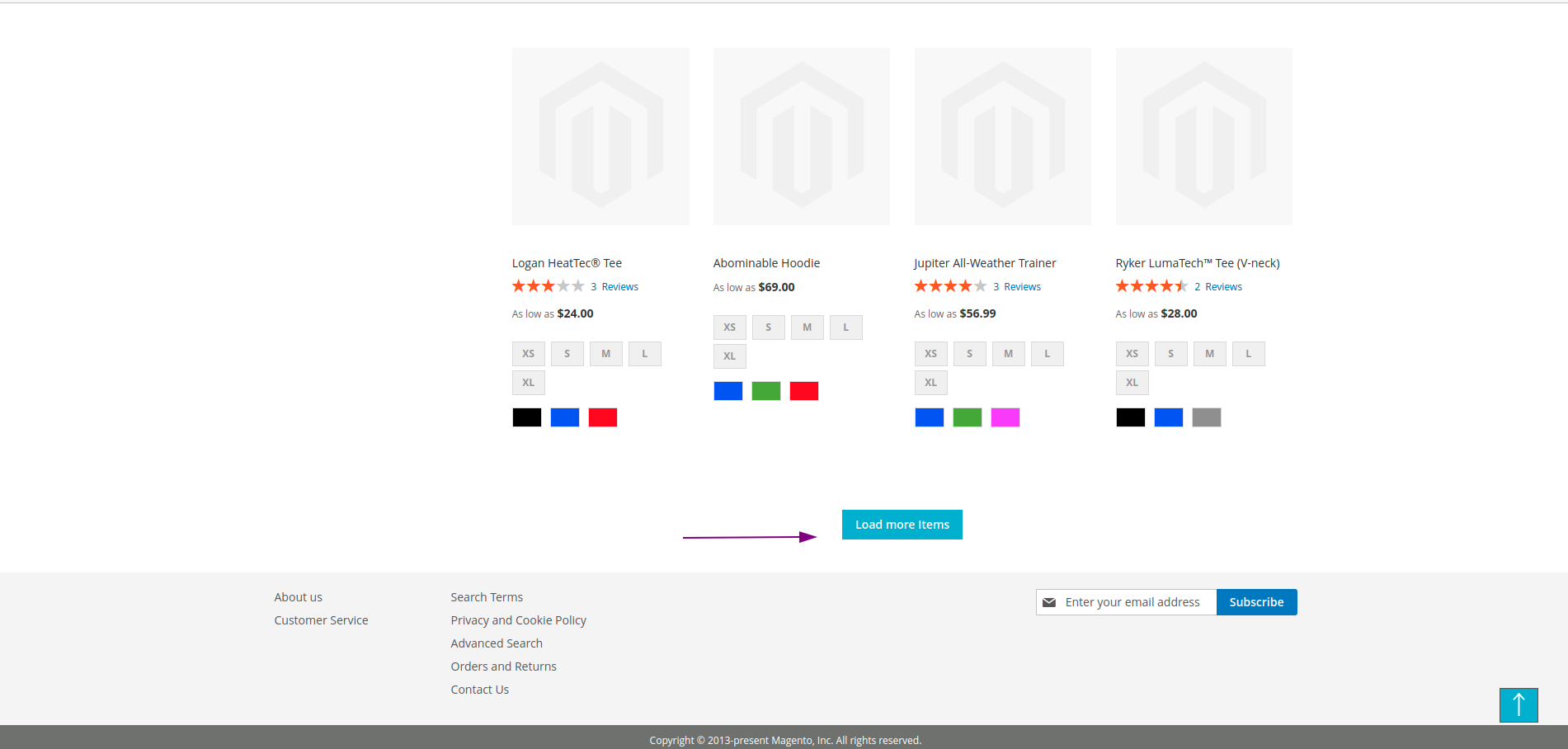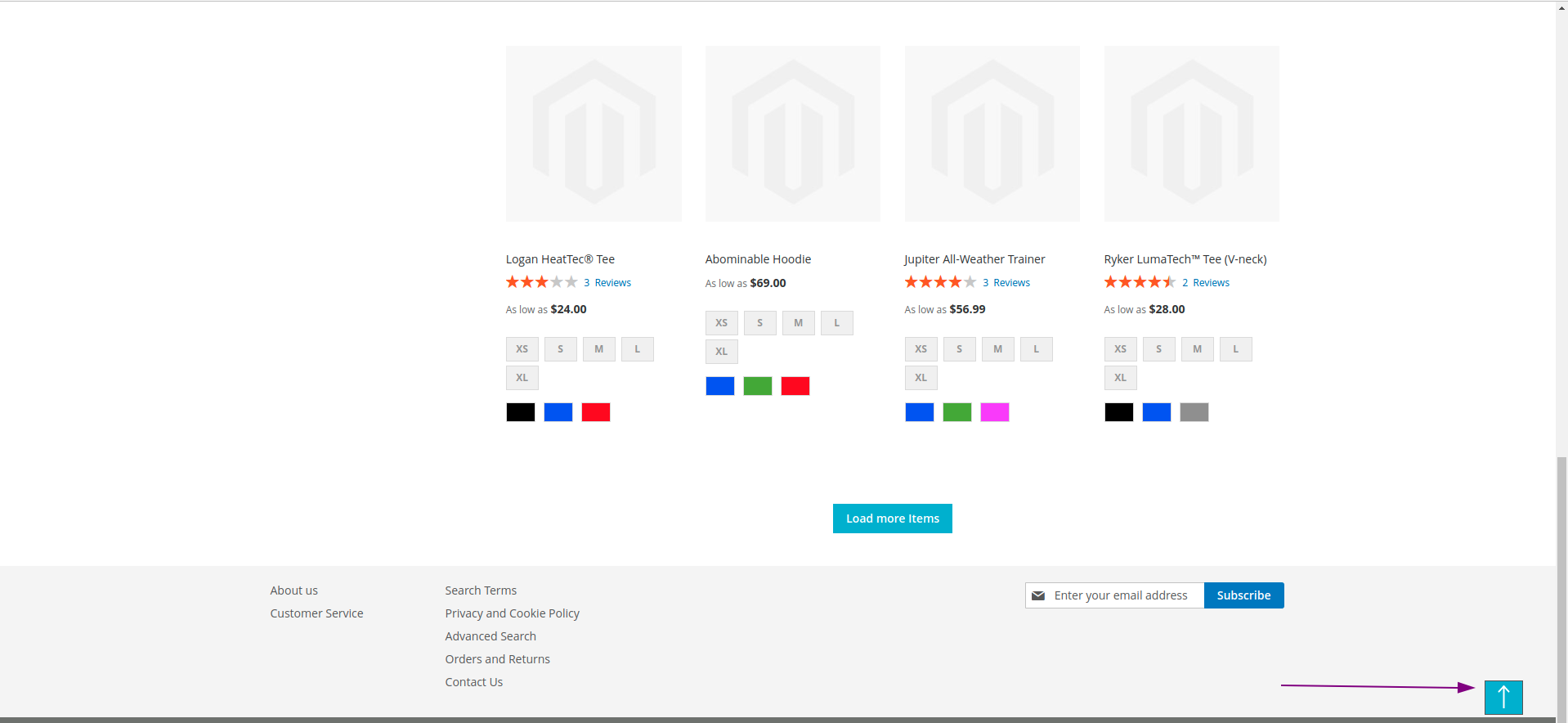 Search page Infinite Scroll
If this extension is enabled for the search page , you can load as many products in this page without the help of pagination to click.
A Back to Top Button will show at the bottom right if enabled in admin configurations when clicked will scroll automatically to the top of the page.
Admin Configuration
For activating this extension navigate to Stores -> configuration -> Catalog -> Infinite scroll->Module Enable -> Yes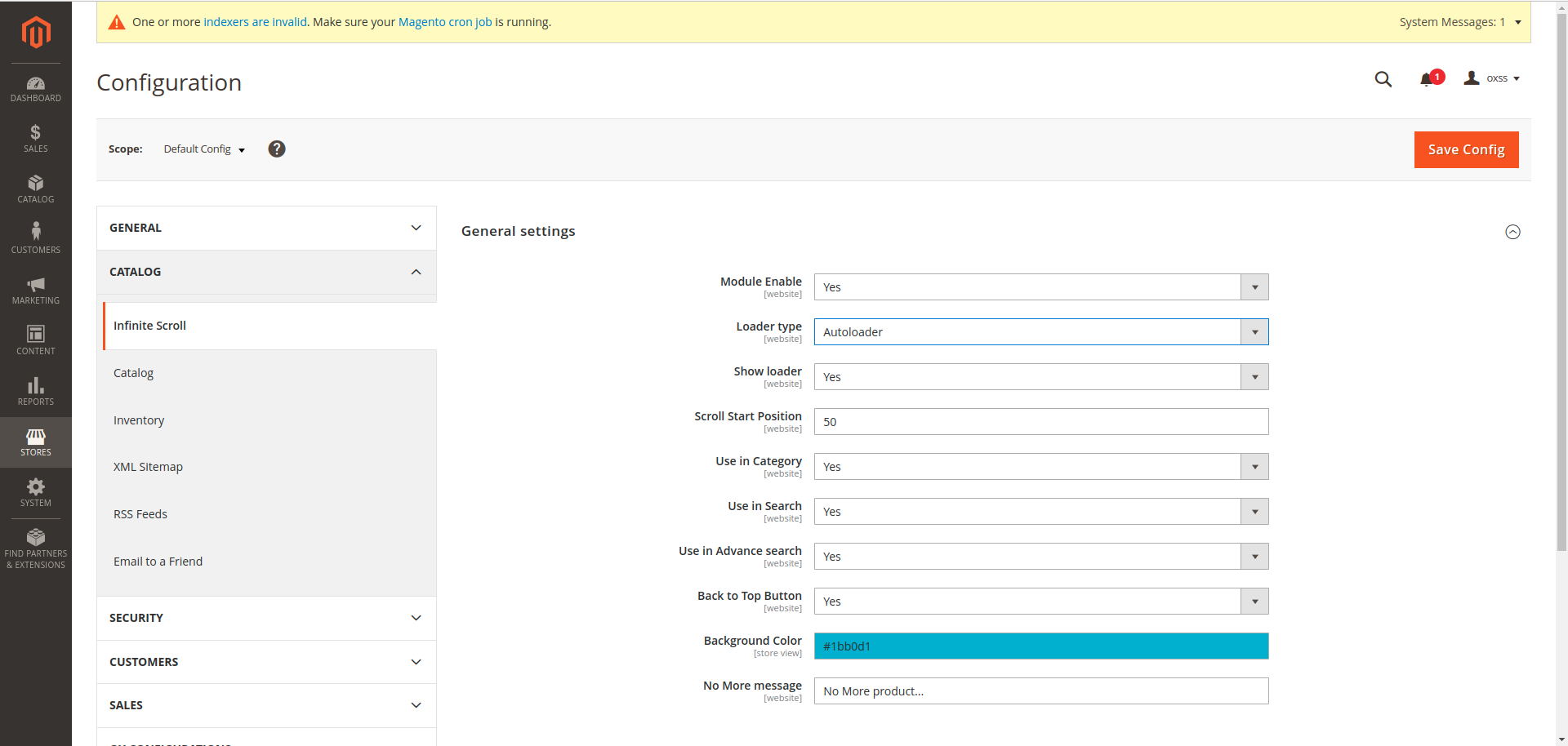 More Information

| | |
| --- | --- |
| Support | Support Service, Installation Service |
Are you looking to add specific functionality for this extension or want to acquire a reliable development partner altogether? With custom development services by OX, you will receive high quality and cost-effective solutions developed by Magento professionals according to industry's best practices
Request a Quote
Submit this form now and we will get back to you promptly!