Ajax Compare allows you to add the products to compare in order to choose the best one.It  will help the user to add products without reloading the page and make the process more effective
Description about the extension
Ajax Compare allows you to add the products to compare in order to choose the best one.It will help the user to add products without reloading the page and make the process more effective.
Why do Ajax Compare?
Product comparison is one of the required features for any website/store but page reloads while adding a product for comparison may annoy the user's experience. Ajax Add to compare helps you to retrieve from this experience.This extension will allow customers to compare products easily. It helps customers compare goods with their features, qualities and find the best product to purchase.With Ajax Compare extension customers can also add products from the search result and advanced search result page.
Key Benefits
Customers can easily add the products to compare.
Admin has the access to either enable or disable this extension whenever it is required.
Helps in increasing the customer satisfaction.
Retain customers easily and avoid losses for the long term.
The red coloured icon indicates that the product is added to add to compare.
It saves time as the customer doesn't need to wait for the page reloading.
Frontend and Admin Screens:
The Add to compare option can be used in the following sections
Category page product listings(List view and Grid view)
We can add the product to "Add to compare' from the category page product listings(both grid and list view).It is in grey colour. Once we add the product, it will automatically turn into red.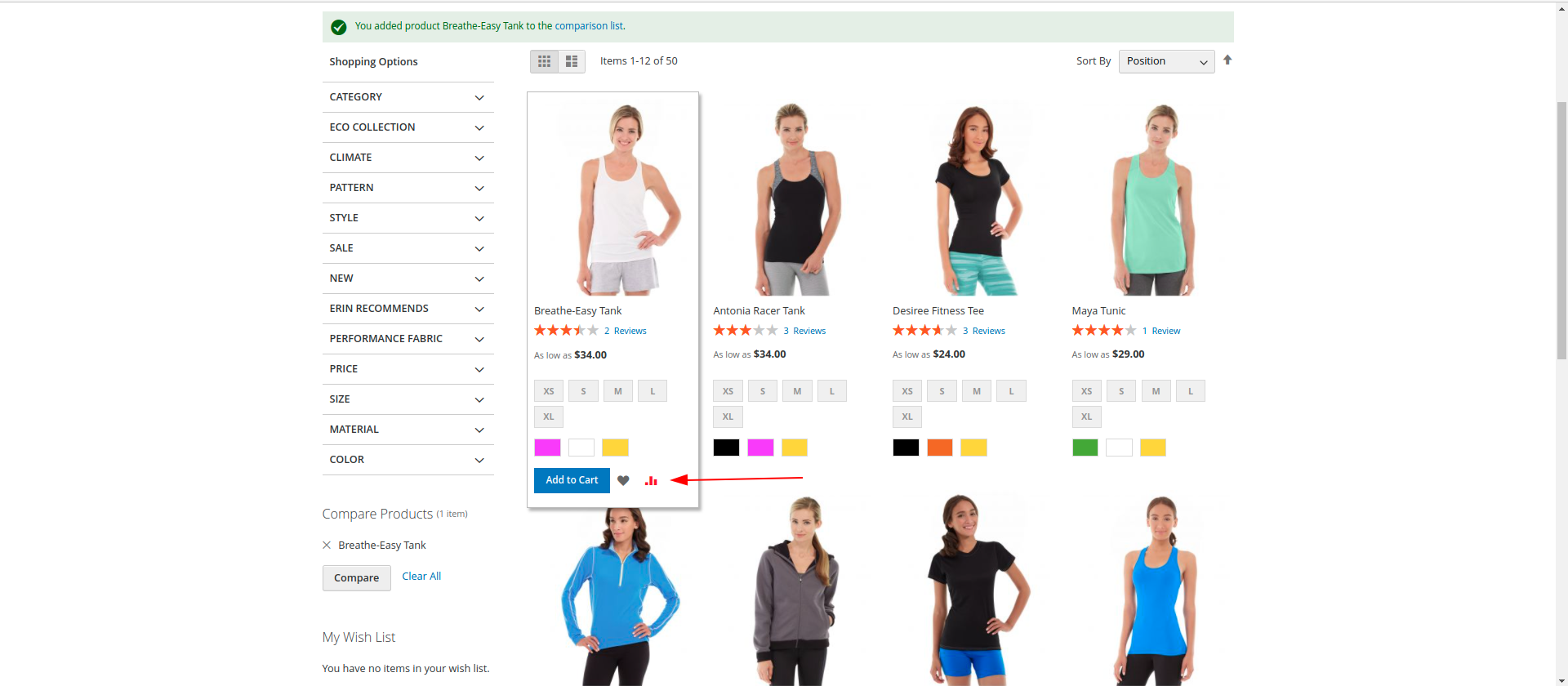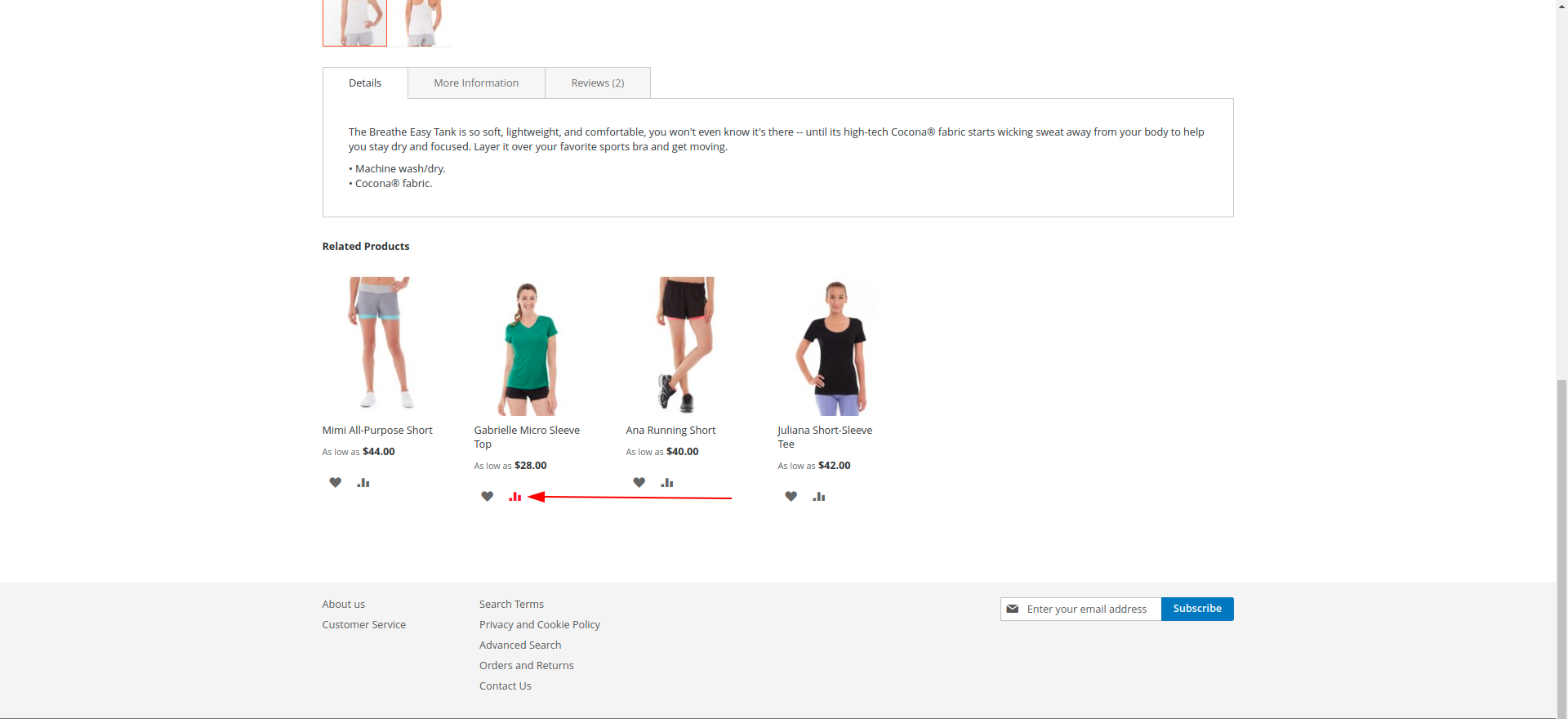 Related products listing
We can also add the products from related products listing pages.
Search result page
Sometimes, We will search for the products that we need. We can also add those products to the comparison list.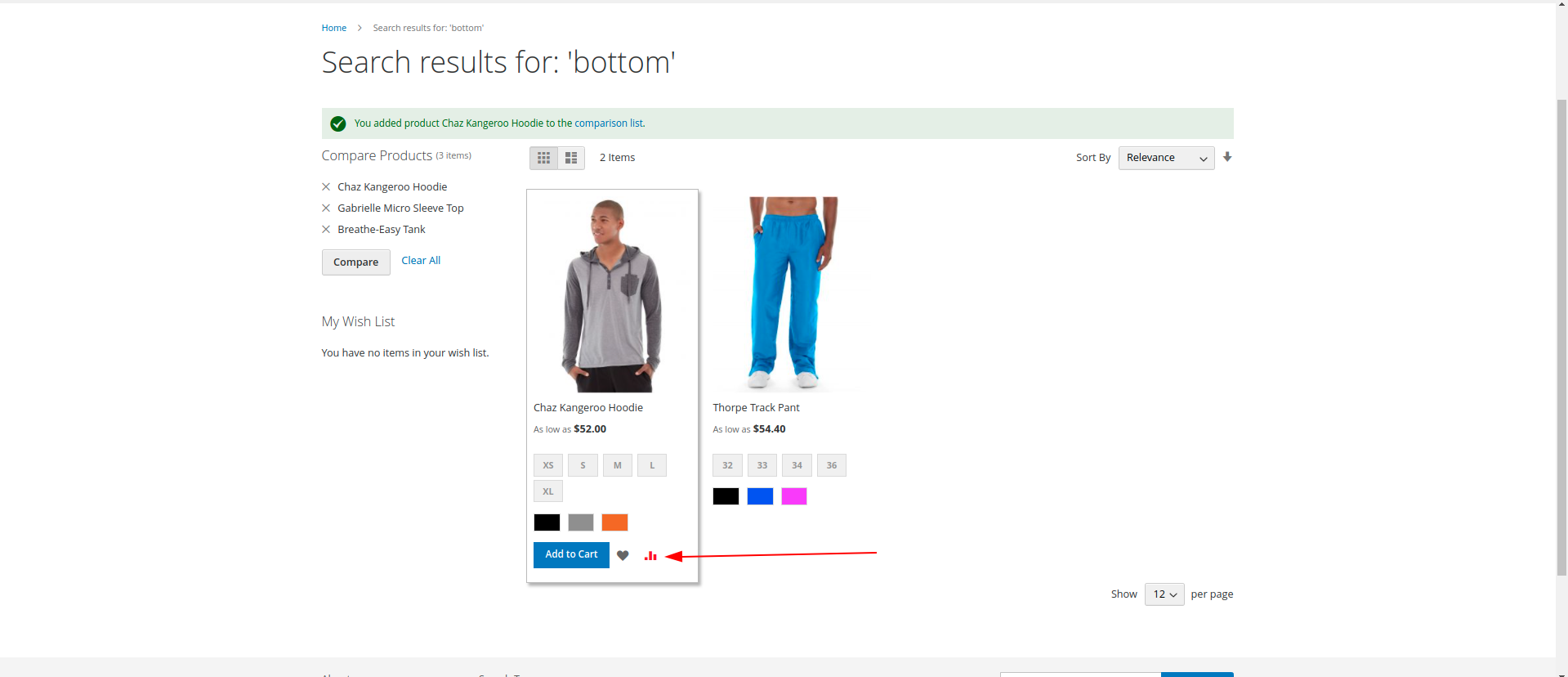 Admin Configuration
A simple configuration will activate the Ajax compare extension in your website. The path and field details to configure are shown below.
Stores --> Configurations -->Customers -->Ajax Compare --> General Configuration
Extension Features:
Allows the admin to enable/disable the module.
When clicking on the compare icon, the product will be added to the compare list using AJAX.
The compare icon will change to red colour which shows that the product is added to the compare list.
Retain customers easily and avoid losses for the long term.
A success message will be added in the message section at the top of the page.
The Compare section in the left/right sidebar of the page displays the newly added product.
More Information

| | |
| --- | --- |
| Support | Support Service, Installation Service |
Are you looking to add specific functionality for this extension or want to acquire a reliable development partner altogether? With custom development services by OX, you will receive high quality and cost-effective solutions developed by Magento professionals according to industry's best practices
Request a Quote
Submit this form now and we will get back to you promptly!